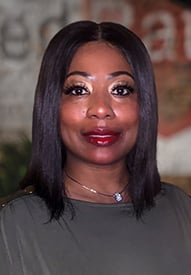 Letrusia May
VP of Mortgage Lending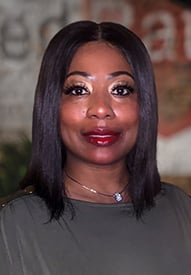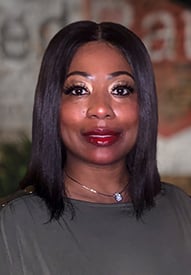 Letrusia May
Many in my Community may remember me as a Real Estate Agent, but my first job in Real-estate was as a sales assistant in the Mortgage Industry and after assisting with many loans getting to closing, I immediately appreciated the Mortgage loan process and what it meant to Borrowers. Rather they were purchasing their first Home, 2nd Home, Investment property, refinancing for Cash out purposes to complete property renovations and or to fund a business or a dream. I have had the opportunity to assist many clients with achieving what some call the "American Dream". This has been one of the most rewarding professions for me, hearing the excitement in my borrower's voices after I advise them that their loan is 'Clear to Close' or CTC as we call it in the Mortgage industry. My goal is to have as many soon to be homeowners' hopefuls hear those words. This goal keeps me working hard on every single loan.
Having over twenty-five years in this industry, I am well-seasoned in many areas of Real Estate. I've seen and I have been a victim of horrible customer service during an already very stressful time. I understand that a Real-estate Purchase is one of the biggest purchases that someone can make in their lifetime. It is my Goal to make sure that my clients have the best experience that they can have while achieving their goal of Homeownership or going through the refinance process, therefore I pride myself on treating each customer how I would want to be treated, every client is VIP. This means providing world class customer service, making phone calls, answering and or returning all calls. I prepare my borrowers by advising them on what to expect from beginning to end. I answer each question that they have throughout the process.
While working on Pre-Approvals I make sure every door has been opened before I allow a door to be closed on a possible loan for my clients. I am well versed in all Guidelines this allows me to advise you on your loans before they get to underwriting. This means no surprises due to your income and or credit, this means you make it to the closing table and to all my Real Estate Agent Partners this means that I stand by every Pre-Approval that I issue!
What People are saying
"Prompt, professional service!"
Alisha H. - Chicago IL | Apr 2022
"Letrusia and team did an amazing job, were incredibly helpful and diligent."
Alexander K. - Chicago IL | Apr 2022
"The representative was awesome"
Kaneshia C. - Chicago IL | Jan 2022