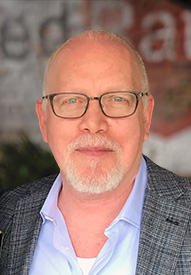 Zev Lewinson
VP of Mortgage Lending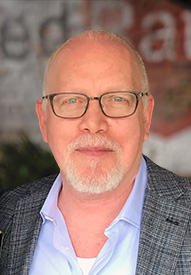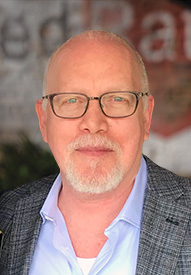 Zev Lewinson
Zev's years of experience in the financial services industry combined with the extensive mortgage resources at his fingertips with Guaranteed Rate allow him to provide his clients with lighting-fast pre-approvals, great rates, superior customer service, and hassle-free Five-star closings. As a prolific published writer of children's stories (which grew from making up bedtime stories for his five children), Zev also wields his mighty pen and articulate communication skills as a proud member of the "We Give a Sh!t!" Guaranteed Rate team of incredible professionals of finance, title, PMI tailored rates, as he effortlessly and pleasantly guides his clients through the loan process. Zev, who is licensed to orginate mortgages in NY, NJ, PA, and CT, is dedicated to building lasting relationships with his customers (who often beome personal friends) and realtors by delivering transparent, superior customer service while providing effective and creating purchasing or refinancing solutions. Contact him today for a customer experience you will surely be sharing with your family and friends!
Helpful tools and resources
What people are saying
"I've heard from home buyers that the process is quite overwhelming but, Mr. Zev showed me that is the other way around with his service. Mr. Zev made my process go very smoothly so for anyone that is looking to buy a house I definitely recommend this man 100% with my eyes closed. A thousand thanks again Mr. Zev. And Mr. Lewinson is even a fantastic writer and surprised me with beautiful books for my three young children."
Mariela Monterozza Sanabria
"I CANNOT begin to say enough wonderful things about Zev! If you want to avoid reading a long review, let me just give you the main synopsis - when searching for a loan officer, go with Zev. You will not regret it! I want to preface this with some information about myself. I am a 30-year old female, who was searching for a condo, by herself, for the very first time. Needless to say, I was a Bambi deer-in-the-headlights entering the forest that is real estate and was completely lost, but Zev was thorough and walked me through every little step, ensuring my confidence in not only his work, but his word. Originally, I had another lender I was collaborating with on a condo I didn't end up signing with. Due to some concerns from the seller at the time, I had to search for another lender and my mom had recommended him because he happened to drop off his business card at her office, a few weeks prior. The very first day I called Zev, he immediately picked up and spent over an hour on the phone with me. He gathered all my details and even got me a pre-approval letter that same day because it was needed to put down for an initial offer. Mind you, this was a Sunday! Unlike other lenders, he didn't just send me some dry link to fill out, but he spoke to me like a human being, which at times meant more than finding the right home. When that offer didn't end up working out, he was the only one to console me and tell me verbatim "you have to love the home you find, and if this one isn't it, you'll find another one that is." With agents and others breathing down my neck, he couldn't have chosen better words to keep me calm and levelheaded, moving forward. Once I found that home that I was super excited for, Zev continued to hold my hand through the entire process. He explained what all the closing costs would be, so there weren't any surprises, explained all the l steps needed with the condo application, inspection, litigation matters, and titles, just to name a few. To be completely frank, he often got me answers to questions I had that really should've been answered by other parties involved, but he persisted to keep me not only happy, but feeling safe and secure. When there was an issue with some of my closing costs, he immediately jumped on it and got the right parties at Weichert involved to come to a resolution. And when there were issues that came up completely out of his control, i.e. per the condo board, lawyers, agents, etc., he advised me on how to approach those problems to the best of my ability, per his seasoned knowledge of the real estate industry. Zev wasn't just a loan officer; he was an advisor, coach, even therapist at times lol, and a friend. With the current economy and market, I often questioned my decision to buy now, at one point so much so, that Zev got on the phone with me to do some breathing exercises. I am not kidding when I say this! As the deal kept coming into fruition, Zev would point out different things that, in fact, made my choice of a new home a positive one, such as the appraisal, the renovations on the building, etc. He truly didn't need to do any of this. Like most others involved in the process, he really could've just sent emails and documents my way, without explaining a thing, but he would contact me via phone at least once a day to ensure I knew where in the process I was and what's to come next. He guided me so much so that the running joke became that I was a loan officer in training. All's to say, Zev provided a MUCH NEEDED personal touch, thereby helping to build my overall excitement toward purchasing my new home. I could not be more grateful for choosing him to be my loan officer. Please go with Zev for your purchase; like I said before, you will not regret it. All the best home hunting!"
Lyubov Yankovskaya
"It was a pleasure working with Zev. He was very efficient and attentive from the beginning to the end of our mortgage process. He addressed all our needs and made us feel comfortable working with him."
Agatina Cifarelli
"Great communication."
Michael A. King
"Zev was communicative, thorough, and helpful throughout. We loved working with him and would do so again. Through the entire process he was able to answer all of my questions, and explain the details of the loan inside and out. Through the entire process I felt he had our best interest in mind, and I trust him to ensure the loan we got was the best option for us."
Sabrina Brech
"Zev was extremely helpful and knowledgeable and a pleasure to work with!"
Inna Kopilovich
"Very informative and always in your best interest"
Christopher Smith
"Zev works as a classy professional, and yet warm hearted and considerate old friend like gentleman. Enjoy working with Zev."
Haiyang He
"Zev is so lovely to work with. He's very professional. Our loan process was so smooth that it took only 3 weeks to get approved. When you work with an expert, your direction and steps are very clear, thus you don't waste any time. Zev is such a loan officer you can trust completely."
Yiqun Wang
"Zev made the ever complicated home buying process.. simple, personable and complete. Thank You is an understatement!"
Thad Joseph Todd
"Very helpful and charismatic. Remained engaged from beginning to end."
Bill Bernabel
"Zev was very professional. He was very responsive and available to answer all questions and give advice. Display a keen interest in wellbeing of his clients."
Damian Mighty
"Zev is extremely knowledgeable. He explains details so that you know exactly what's going on."
Rhonda Bailey
"Zev was by far THE BEST Mortgage Advisor that I have ever used. This is about my twenty closing and Zev was heads above any other person that I used. I needed to get the closing done quickly and he went far beyond what anyone else would do. A true professional with my interest always at the forefront. SIMPLY THE BEST! THANKS!!!!!!"
Paul Hocking
"Zev is GREAT!! His communication is superb and he always took his time to explain everything in great detail. He made my husband and I feel important and taken care of constantly."
Jeannine Calabro
"Zev was wonderful to work with. Very knowledgeable and responsive to emails & texts. Thank you for helping us navigate our home buying experience."
Ryan Torrie
"Zev Lewinson was awesome from the first time we spoke. His customer service was above average and I felt like he really took the time to explain and help me with my whole process from start to finish. Thank you Zev! Keep doing what you do!"
Daniel Tosado
"Zev was extremely knowledgeable and helpful in every step of the mortgage process. He was very fast in answering questions that we had with kindness. It was a pleasure to work with such an articulate honest gentleman!"
Yajna Jois
"Zev was super helpful getting us thru the home buying process!!!!!!"
Gary S. Brown
"Zev made the entire home buying experience very smooth and he was reassuring."
Peter Goncalves
"Zev is amazing. He was very patient and never gave up whether the situation was easy or difficult. He finds solutions for everything and is very knowledgeable. He stood by my side through my entire mortgage process. He definitely is an asset to Weichert. Words can not express my gratitude for all that he has done for me and my family. I will always recommend Zev."
Stacy Guevara
"Zev, answers all questions immediately. He was even sending out emails on Sunday mornings to keep the ball rolling. Having worked with multiple loan officers , Zev was number one by a mile."
Zachary Hamilton
"Zev was very supportive and informative during our lending and buying process. As first time home buyers, it was was reassuring to have him as a knowledgeable and candid resource on all things mortgage. He was also helpful in communicating with all other parties involved. Zev is very timely in his responses as well and has every answer to any question that you have. Would highly recommend!!!"
Geoffrey Frost
"Zev Lewinson is a absolute treasurer. He is very knowledgeable and went above and beyond the scope of his duties to help me."
Raul Rolon
"Zev uses his extensive mortgage and marketing lending resources along with his many years of #MuscleBehindYourMortgage experience to provide his clients with incredible customer service, DU underwritten solid pre-approvals (not the quickie worthless type) through which he immediately knows the loan will close, and hassle-free service. He's also a prolific writer of published children's stories. Zev also wields his mighty pen and articulate communication skills to explain every detail of your home purchase or refinance, and he is dedicated to building lasting relationships with leading exceptional realtors as he partners only with the best to help their clients. Realtors are constantly telling their clients, "You gotta speak to Zev!"
David Pratts
"Timely and efficient responses"
Cindy Houle
"Zev, was extremely responsive & was a pleasure to work with!"
Richard Houle
"Really felt guided and cared for throughout the process. Thank you!"
Ester Becker
"Zev became not just a trusted advisor but a real friend in this process!"
Alexander Groce
"Mr Levinson made it GREAT! He was very professional, soft spoken and he was on top of everything throughout our whole loan process! He explained everything throughout. He made home buying so easy! Thank you Mr Zev for everything! I truly appreciate all that you did to make our home buying smooth and successful!"
Grace Tosado
""Had the BEST mortgage loan experience with Zev Lewinson, who has to be the BEST mortgage advisor at Weichert Financial/Mortgage Access. This was our 3rd purchase and had several Refi's, but never experienced such an knowledgeable,honest and detail focused person. Made the whole mortgage process from beginning to end a magical experience. Zev coordinated with his team extremely professionally and effectively to get things done. Put a yellow cape with the letter W on Mr. Lewinson and you got yourself a super hero Mortgage Advisor. And it turns out Zev's talents doesn't stop here, he is also an amazing children's book writer. Wow!! Thank you very much for Mr. Lewinson for all you do. Jose T"
Jose Tosado
I've done many loans in my life, on many properties, and I've never met anyone like Zev Lewinson. His wisdom, knowledge, advice, and mortgage expertise have had an incredible effect on my life and finances. He is the most honest and dedicated individual I've ever met. The only time I can't reach him is on Saturday. But he's certainly entitled to a day of rest. I'm amazed at how quickly he answers his phone, even when he can only quickly say, "I'll call you back in five!" And he always does. He also includes me in all his emails so that I always know exactly where my loan is up to. I can't give this gentleman enough stars because he is truly a superstar mortgage advisor."
David Pratts
"The service was great."
Carmen Pratts
"Zev was extremely helpful and quick to answer any questions we had."
Brenna Steward
"Went above and beyond to help get the loan our family needed for our first home. Was very accommodating to our crazy schedules and he was always available when we needed him."
Fatima Flood
"Great people, made us feel very comfortable and confident on our decision"
Henry Mejia
"This man was amazing. He is very articulate and calmly explained every aspect of my loan to me. I was also shocked that he picked up his phone whenever I called (no matter what time it was) and patiently answered any questions I had. I was also surprised when I got my final disclosures and the rate had changed. It became a quarter point better! I called (wondering if it was a typo) Zev immediately and he explained that although he had locked the rate he surprised me with a better one!"
Karla Pratts
"Zev was a tremendous help throughout the whole process. Instantly reachable, personable and always ready to help. He help to guide us through the entire process of getting our first mortgage. I could not recommend Zev highly enough."
Yedeedya Mellman
"Zev went above and beyond to help secure our mortgage on a very tight timeline. Additionally, he locked us in at a great rate. He was extremely easy to talk to and pleasant to deal with. He responded to all of our questions quickly and thoroughly explained the process. Would highly recommend him to anyone!!"
Betsy Distelburg
"What can I say? Another pleasant experience. Once again from beginning to closing all around communication, from the whole team there. Even on Sundays I was able to communicate with my loan originator if I had any concerns. Once again thank You Zev Lewinson and Michelle singer for your support throughout this difficult to do loan during the corona virus crisis. Even working at limited capacity it was mostly seamless. I will definitively do business with this company again and will refer others."
David Pratts
A HELOC with a fixed rate you can count on.
Our Home Equity Line of Credit (HELOC) can help you fund home improvements & consolidate debt.

Real Estate Agents:
Want to look good and grow your business?

Put our power behind your bid. Compete with cash offers and bid, buy, and close fast.